Our Private Prosecution team provides expert advice on launching proceedings in the Magistrates' and Crown Courts.
The team has extensive experience in this field having been involved in some of the largest privately prosecuted fraud cases in the last decade. Together with their extensive experience in criminal law, our solicitors ensure the necessary high standards of conduct are adhered to while helping you to bring those responsible to account quickly and effectively.
Private prosecutions have gained significant attention over the last few years and have proved a powerful tool for victims to seek justice outside of the traditional channels.
Public prosecutors, such as the CPS or Trading Standards, are under financial strain like never before and cannot commit time or resources to pursuing cases successfully. This is particularly true with complex cases, such as fraud or white-collar crime. Whether due to resources or their willingness to proceed, a private prosecution may be the only way to secure justice.
Early instruction is integral; from gathering evidence to drafting charges and presenting the case in court, every step requires thoroughness and precision. Our team ensures meticulous attention to detail throughout the entire process, and we work with some of the top chambers and private investigator firms in London to ensure this is achieved from start to finish.
Our qualified lawyers will help you navigate the process of private prosecutions, and ensure you understand your duties and any consequences of launching a private prosecution. They will provide expert advice on whether a private prosecution is appropriate and information about the key risks involved.
The team also has extensive experience with defending individuals, and companies, who are the subject of private prosecution proceedings, including acting for the defendant in the Allseas case which is still the largest investment fraud in Britain to be successfully private prosecuted.
Partner, Katie Kipps' has a well-earned reputation for excellence in this field and her private prosecution practice is recognised by Chambers and Partners.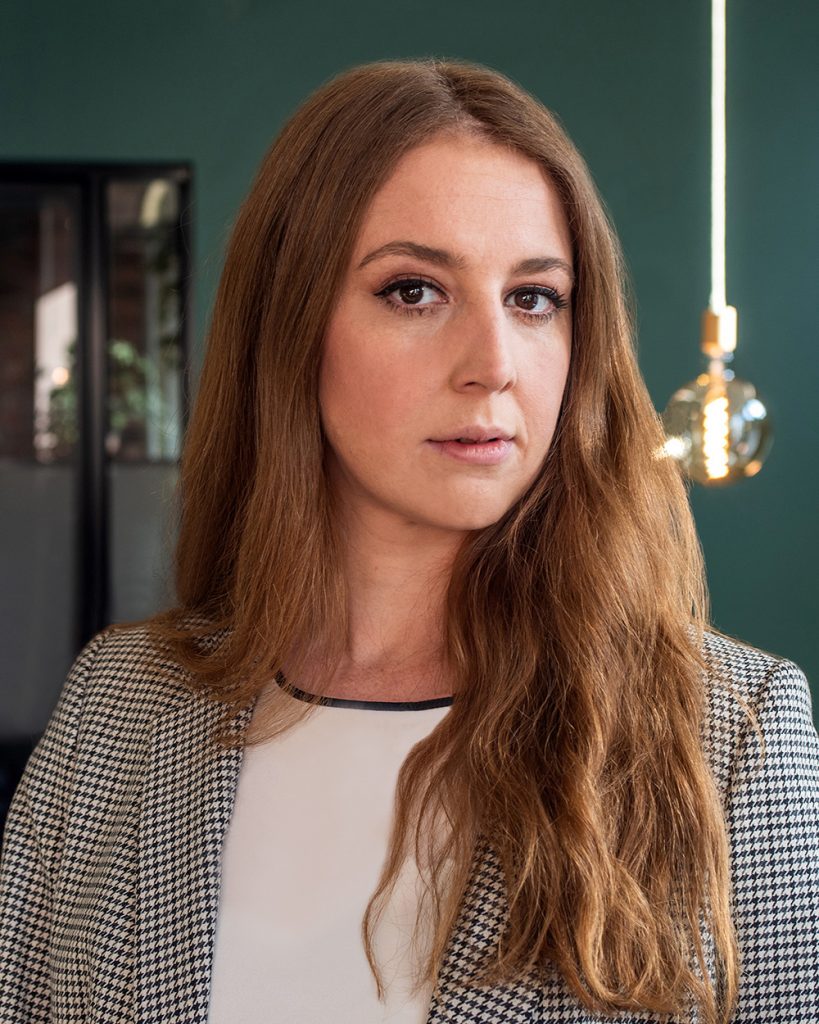 Katie@murrayhughman.co.uk
Katie specialises in heavyweight criminal litigation. She joined the firm in August 2020 having worked for over a decade at another leading law firm in the City of London.
Katie is ranked as a Band 2 Private Prosecution Lawyer. View more about our private prosecution services here.
Katie has extensive experience in the field of criminal law, representing client's accused of offences ranging from murder, sexual assault and drug conspiracies to complex frauds and insider dealing.
Her defence practice focuses on cases brought by the Serious Fraud Office, the Financial Conduct Authority, and the National Crime Agency. She also undertakes restraint and asset freezing work arising out of the Proceeds of Crime Act 2002.
Katie is particularly well known for her investigative skills and is celebrated for achieving excellent results for her clients. She is also experienced in bringing actions against the Police, under the Police Property Act and claims against Her Majesty's Prison Service.
In addition to her defence work and having been involved in some of the largest privately prosecuted fraud cases in the last decade, Katie also specialises in advising on and launching private prosecution proceedings.
She advises both private individuals and corporate clients and expertly steers them through the complex process of private prosecutions. She has successfully challenged judicial review proceedings mounted by defence teams in relation to abuse of process arguments, and vigorously opposed costs applications in the relation to the same.
Katie also has extensive experience in defending individuals and companies who are the subject of private prosecution proceedings, including in the Allseas case which is still the largest investment fraud case to be brought by way of a private prosecution in the UK.
She is a member of the Private Prosecution Association and adheres to its code.
Katie is highly regarded for her success in both defence and private prosecution work. Her well-earned reputation for excellence in the field of private prosecutions is recognised by the renowned legal directory Chambers and Partners, indicating a high level of professional excellence and client satisfaction.
Katie is also a dedicated committee member of the Female Fraud Forum whose mission statement is to "spearhead change and work towards achieving gender equality across the industry."
What Others Say:
"She excels in her ability to put clients at ease and ensures that they are never disadvantaged regardless of their means." Chambers and Partners 2024
"She is very well organised, extremely detail-oriented and quick to identify the sorts of issues that others might not at the beginning of a case." Chambers and Partners 2024
"Katie is extremely efficient, clear thinking and very good with clients." Chambers and Partners 2024
I've known Katie since Hughmans. I am thrilled that the two firms have merged. She works really hard to get the trust of clients and is extremely efficient. She respects counsel's judgements and guidance" Chambers and Partners 2023
"Her preparation is outstanding and so is her client care"
"Excellent knowledge of legal issues and able to think outside the box"
"I have no hesitation whatsoever in recommending her for serious crime work"
"She is very good with clients. Clients find her empathetic and supportive. She is an excellent Solicitor in many ways. She prepares cases thoroughly and is responsive to Counsels needs" – Chambers and Partners 2022 
"Thank you so very much for pursing and for obtaining a great outcome! We are so grateful, you are rather wonderful!" – Client 

Notable cases:
Criminal Defence:
R v A:
Katie's client was charged with serious Class A drug importation charges. The investigation focused on the hack of the EncroChat phone network (Operation Venetic) and attribution of that device to her client. The prosecution referred to her client as "criminal pedigree and sought to convict on the basis of cell site evidence, phone data, CCTV and witness accounts. A 5-week trial resulted in a hung jury and the matter will be retried.
R v H:
Katie represented her client who was accused of assisting another offender, accused of murder. The murder occurred after a failed attempt to burgle a residential cannabis factory, and Katie's client allegedly drove his co-defendants away from the scene of the fatal stabbing. Through tough negotiation with the Crown Prosecution Service, a basis of plea was advanced and accepted. As a result, Katie's client was sentenced for assisting an offender to an aggravated burglary, and having meticulously prepared her client's mitigation, he received a custodial term of 2 years, wholly suspended for 24 months.
R v T:
Katie acted for a high-profile client accused of rape. As a result of obtaining and reviewing vital CCTV evidence, which the Police had completely overlooked, her client was acquitted after trial at Southwark Crown Court.
R v R:
Katie defended a young man charged with section 18 GBH and witness intimidation. She conducted investigations in Manchester where the alleged attack took place. She re-traced the journey, paying close attention to timings of routes, according to the complainant's account. Her work was key in proving that the complainant's account simply could not be true, which resulted in an acquittal for her client.
Financial Services:
R v A:
Following a criminal complaint filed in Switzerland, A, a British national was made subject of a £12 million international criminal fraud and money laundering investigation. The CPS were asked for assistance in freezing her UK based assets. The DPP advanced an application under the Proceeds of Crime Act 2002 (External Requests and Orders) Order 2005 and an ex parte restraint order granted. Katie was instructed and an application to discharge the restraint order was pursued. Ultimately the order was discharged, on the grounds that the duty of full and frank disclosure had not been complied with. The restraint order was overturned, and the Prosecution's application to make a new order dismissed. Advancing a costs application, in excess of £40,000 was awarded to Katie's client.
Katie has also represented the client, together with Swiss law firm Mangeat, at the prosecutor's offices in Switzerland in relation to the substantive matter.
R v A:
Katie successfully defended a Bank Compliance Officer against an allegation of money laundering. A's husband had been separately charged with several counts of fraud, committed whilst he was employed at The Commonwealth Secretariat and advising the Government of Maldives. He later assumed position an international law firm and defrauded a number of wealthy clients of the firm.
Katie wrote to the CPS inviting them to review the evidential test of the Code for Crown Prosecutors. In the unusual circumstances of this case the defence provided the prosecution with further evidence demonstrating why the mental element of the offence was not satisfied. Katie also insisted that further, specific inquiries, be conducted. As a result of the representations advanced on behalf of her client, the CPS offered no evidence. The client's husband was convicted and sentenced to 7 years 6 months imprisonment.
R v B:
Katie's client is indicted in relation to a complex VAT conspiracy. Her client was charged following a three-year investigation conducted by Her Majesty's Revenue and Customs. It is a multi-handed case, and the allegations relate to VAT repayments made to various companies between 2016 and 2018, totalling over £1.6 million.
R v C:
Katie is currently representing a client in proceedings brought under the Proceeds of Crime Act 2002 where the prosecution alleges a benefit figure is £34 million. The case for which her client was already convicted is a complex international drug importation brought by the NCA.
R v Zheng:
Katie represented a Chinese national in proceedings for money laundering involving the misuse of the Daigou 'luxury items' trading system.
R v Parvizi:
Katie worked alongside Peter Hughman in securing an acquittal in the largest ever investigation into insider dealing by the Financial Conduct Authority (FCA).  She was responsible for much of the detailed investigatory work undertaken by the defence, in relation to which she briefed trial counsel Orlando Pownall QC and David Whittaker, both of 2 Hare Court.
R v Reilly:
Katie fought ruthlessly for this client in confiscation proceedings. The client was convicted for drug and firearm offences following the discovery of highly sophisticated, underground bunkers in Essex, where a number of firearms including AK47 assault rifles were found. The Crown argued for a benefit figure of £5.6 million, and asserted the client had available assets in the sum of £2.6 million. Katie fiercely challenged the Crown's case, resulting in a substantially reduced benefit figure of £407,780 and £121,860 in available assets.
R v Leitz:
Her client convicted of drug trafficking offences was subject to proceedings under The Proceeds of Crime Act 2002. This client had substantial assets, held across four jurisdictions, and an initial benefit figure of £2.7 million. These proceedings lasted for 3 years and as a result of thorough and tough negotiations an order was made in the sum of his benefit, which had reduced to £200,000.
R v P:
Katie's client was charged with five counts of fraud concerning a wine investment scheme. Katie's comprehensive analysis of the prosecution's figures resulted in the overall value of the fraud being drastically reduced, and one count was dropped altogether, as a result of the extensive inquiries she made concerning a solicitor who had previously been struck-off the role.
R v Seabrook:
Katie defended a client in confiscation proceedings where the Crown asserted the client had hidden assets. As a result of her tough negotiations, the Crown conceded their argument just before the hearing itself, which resulted in a confiscation order being made in the sum of just £1,920.
Private Prosecutions:
R v K: 
In 2017 Katie successfully defended her client who was the subject of private prosecution proceedings. She acted for a finance director of a company accused of theft of a consignment of plastics. Katie made representations to the CPS and asked that it take over and discontinue proceedings. The representations were successful. The private prosecutor appealed that decision and was ultimately unsuccessful, but the decision gave rise to an application for judicial review and subsequently, an important judgement on the Court of Appeal's jurisdiction in private prosecutions.
R v Sultana:
Alongside Peter Hughman, Katie defended her client, Mr Sultana who was privately prosecuted for what is still believed to be the largest investment fraud in the UK.
R v A
Katie's client launched private prosecution proceedings against an individual for offences of theft and blackmail. Katie has successfully navigated her client's case from investigation stage, through abuse applications in the magistrates' and high court, and now awaits trial in the crown court. A restraint order was successfully obtained against the defendant.
R v B
Katie advised a construction company who wanted to pursue a private prosecution against one of its directors, for fraud and theft. The director had allegedly filtered payments from clients into a similarly named account. After conducting a thorough investigation Katie advised the company on the prospects of launching a private prosecution.
R v C
Katie is instructed to act for global brands who are victims of IP crime. She acted for one particular client launching private prosecution proceedings earlier this year, under the Trade Marks Act 1994. The defendant pleaded guilty and awaits sentence. A costs application has also been prepared to recover some of her client's costs.
R v D
Katie's client had a dispute with his neighbour which resulted in him being assaulted with a shovel. The police refused to take action, and Katie was instructed to advise on the prospects of bringing private prosecution proceedings, against her client's neighbour. Katie reviewed the evidence and considered the selection of charges. She ultimately provided positive advice on bringing private prosecution proceedings for various offences of harassment and assault.
Katie regularly advises corporate entities in relation to private prosecutions and disputes arising from parallel civil proceedings.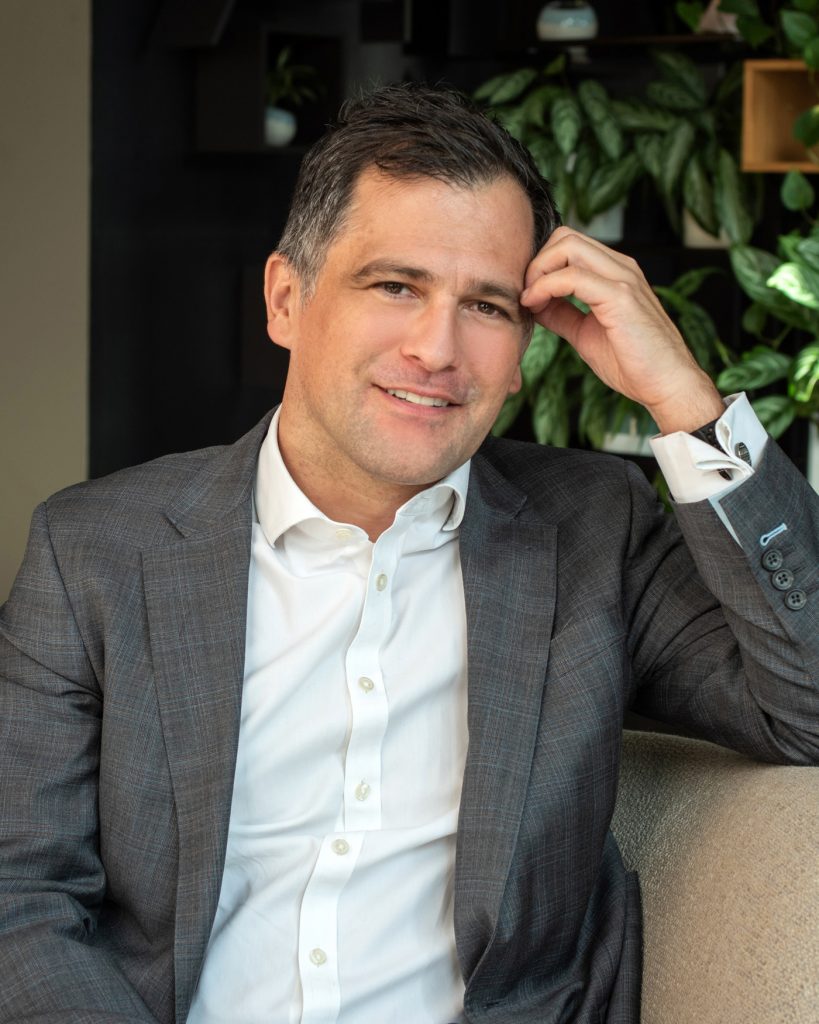 grant@murrayhughman.co.uk
Grant has worked exclusively in criminal litigation since his qualification in 2002. He has extensive experience in serious and complex offences ranging from fraud, sexual allegations, homicide, drugs and violence. He has extensive experience of all stages of the process from arrest, pre charge representation, litigation and Trial.
He has been instructed to deal with allegations/ charges brought by the Crown Prosecution Service , HMRC, National Crime Agency, Trading Standards and Serious Fraud Office.
Due to the work Grant does many cases do not reach the charging stage.
Grant has been recognised for his work by the established directory Chambers and Partners. He has been recognised in this guide year after year and most recently has been ranked a Band 2 leading individual in the 2024 guide.
What Others Say:
"Grant is brilliant – he's got a good grasp of the fine line between being authoritative with clients as well as open and considerate, so if he's managing expectations it can be done in a very thoughtful and considered way. He's also got a very good sense of tactics and approach to cases generally." Chambers and Partners 2024
"He is able to level with clients well, gain their trust and confidence and cut straight to the heart of the issues of any case." Chambers and Partners 2024
"Grant Ambridge is a naturally intuitive lawyer who can predict where a case is going to go with startling accuracy." Chambers and Partners 2024
"Grant Ambridge, is an excellent, old school criminal solicitor who knows his clients and has a pragmatic way of dealing with cases without ever compromising his focus on the defence. Grant knows the system, and his clients, inside out and works tirelessly to deliver them good results" Chambers and Partners 2023
Notable cases:
Grant is currently advising in a matter concerning unexplained wealth orders and s22 Proceeds of Crime Act applications.
luke@murrayhughman.co.uk
Luke is a specialist in complex litigation
He acts for both criminal and civil clients and also represents companies and individuals during regulatory investigations.
He is regularly instructed in cases involving cross-jurisdictional transactions and international finance. He has recent experience in regulatory investigations by the FCA and has acted for companies and individuals in investigations by HMRC and the SFO.
"Luke is an excellent practitioner, who combines and eye for detail with tactical judgment beyond his years. He is a pleasure to work with" Legal 500 2023
"Luke Gittos is a delight. He is just so nice, and his client care is really good. He is clued up, confident and quite a star" Chambers and Partners 2023 
"Luke is hardworking, diligent and detail oriented. He does big, complicated cases. He prepares cases very well" Chambers and Partners 2022
Notable cases:
R v PS & ET – High value money laundering allegation
Acting for two defendants in high value money laundering allegation connected to VAT evasion on imported alcohol. The estimated loss to the Revenue is £40 million.
R v DF – Murder appeal
Instructed in relation to a murder appeal dealing with complex issues of female mental health and psychosis. Instructed on a private basis to review the findings of a previous trial team.
R v BM – Allegation of murder
Undertaking a pro-bono investigation into the conviction of an alleged member of the provisional IRA for the murder of a Police Service of Northern Ireland in 2009. Reviewing the findings of a 'Judge only' trial.
R v L – Allegation involving ticketing fraud
Instructed with respect to allegation involving ticketing fraud with respect to the 2015 rugby world cup worth in excess of £1 million. Client was principal defendant and was acquitted of all charges.
H and Ors v FCA – Advising in complex FCA inquiry
Advising a network of Independent Financial Advisors in the course of highly complex FCA inquiry into improper transfer of pension funds
R v P – Complex and large scale money laundering allegation
Complex and large scale money laundering allegation, involving the alleged movement of large sums to be sent to terrorist organisations in Syria.
R v P – Commercial fraud worth in excess of £500,000
Commercial fraud worth in excess of £500,000 with victims including Crystal Palace Football Club.
LT – Highly complex investigation into historic sexual abuse
Assisted client in developing argument against his extradition from South Africa having been sought in connection to a highly complex investigation into historic sexual abuse. Assisted the client's South African legal team in an analysis of the relevant legal framework to develop an argument that his extradition would be contrary to the RSA constitution.
R v ETJ – Controlling prostitution and money laundering
Large scale allegation of controlling prostitution and money laundering across the north of England, arising out of the ownership of a chain of escort agencies. The first trial jury failed to reach a verdict. A suspended sentence was achieved following plea negotiations.
R v A – Alleged credit card fraud
Alleged credit card fraud worth in excess of £60,000, involving the targeting of vulnerable victims over the telephone.
R v L – Large scale international conspiracy to supply cocaine, cannabis and amphetamine
Large scale international conspiracy to supply cocaine, cannabis and amphetamine involving informant evidence. The Crown offered no evidence on all drugs charges following a lengthy disclosure argument.
R v N – Complex allegation of VAT and PAYE
Retrial of a complex allegation of VAT and PAYE fraud centered around the construction industry. The value exceeded £1m. Achieved a suspended sentence for the defendant following a significant concession regarding the indictment.
R v MU – 10 year prison sentence overturned on appeal
Conviction which resulted in a 10 year prison sentence overturned on appeal following criticism of previous legal team. The prosecution subsequently offered no evidence. The defendant was released from custody and faced no further charges.
R v B – Money laundering and corruption
Acted for defendant accused of laundering £18,000 and corrupting a public official. The case involved the sale of contraband in prison. The defendant was acquitted of all counts following trial.
R v T – High profile client accused of rape
Assisted Peter Hughman in securing the acquittal of a high profile client accused of rape.
R v M – Conspiracy to import 18 kilos of cocaine
Currently instructed in a series of cases involving the interception of the 'EncroChat' network, including one conspiracy to import 18 kilos of cocaine from a cruise ship.
R v H
Represented defendant in murder allegation.
R v H
Represented principal defendant in a joint enterprise murder allegation. Client acquitted following representations with regards to the Crown's case on causation.
R v C
Conspiracy to produce counterfeit currency.
R v C
Currently instructed in the largest ever conspiracy to produce counterfeit currency, involving the alleged production of £53 million of false notes.
Pay us a visit
1 Long Lane
London
SE1 4PG